New Anti Fatigue Balance Board Benefits
Product Detail
Product Tags
● Make working more interesting
Improve concentration and work posture; Keep you more active; Reduce joint injures and pain; Improve body coordination; Office and home essential free to use it anywhere.
● Product details
Anti fatigue massage point and massage ball; Portable nature hard wood in the middle; Anti-slip & anti-scratch rubber base; Top with non-slip standing pure PU foam surface to keep feet in place; 8.5 degree angle; Weight limit 350lbs; Portable dimensions 50cm*35.5cm*6.4cm, with two handle easy to carry.
● Smart, ergonomic design
this standing balance board slides under your desk at home or at work to let you tilt, lean, and remain steady with an 8.5 degree tilting angle. Trigger point foot massage, the top of our fitness balance board features textured pressure points that gently massage away soreness to keep feet feeling energized.
● Relieve foot aches and pains
The balance board can not only relieve the stress and pain in your back, spine, legs and ankles, but also can improve your work posture, increase blood circulation, and improve joint flexibility, an idea product for standing exercises and physical therapy.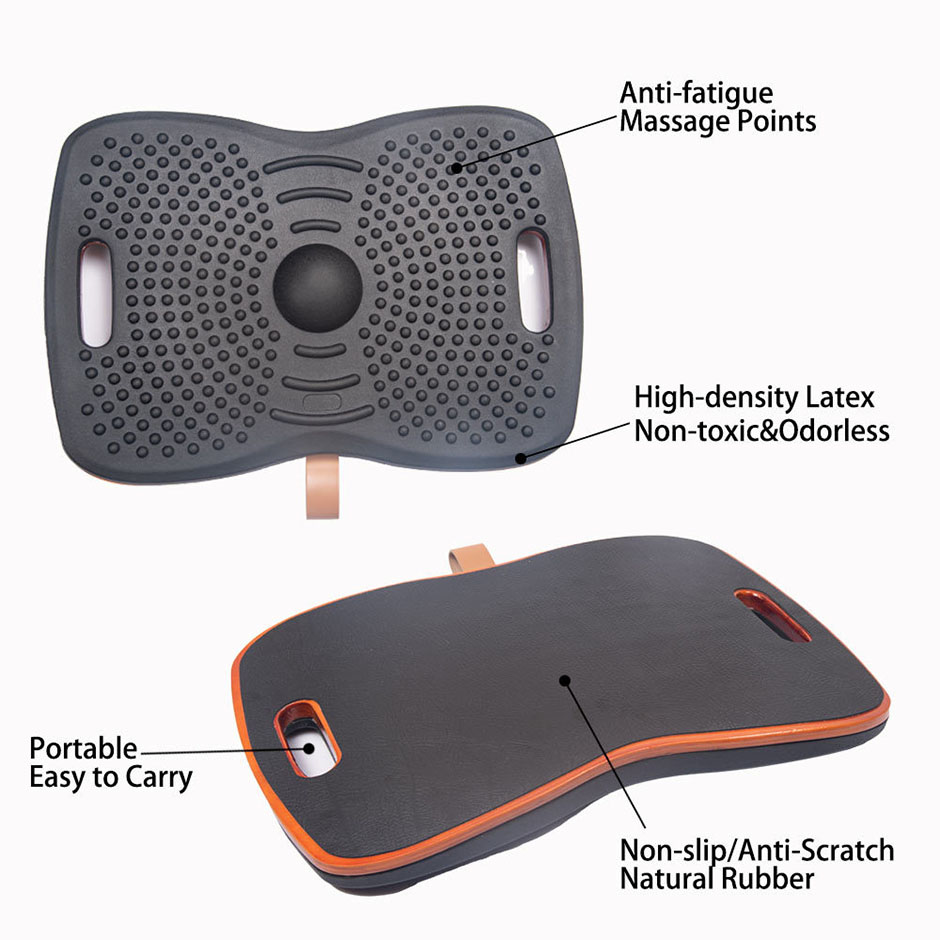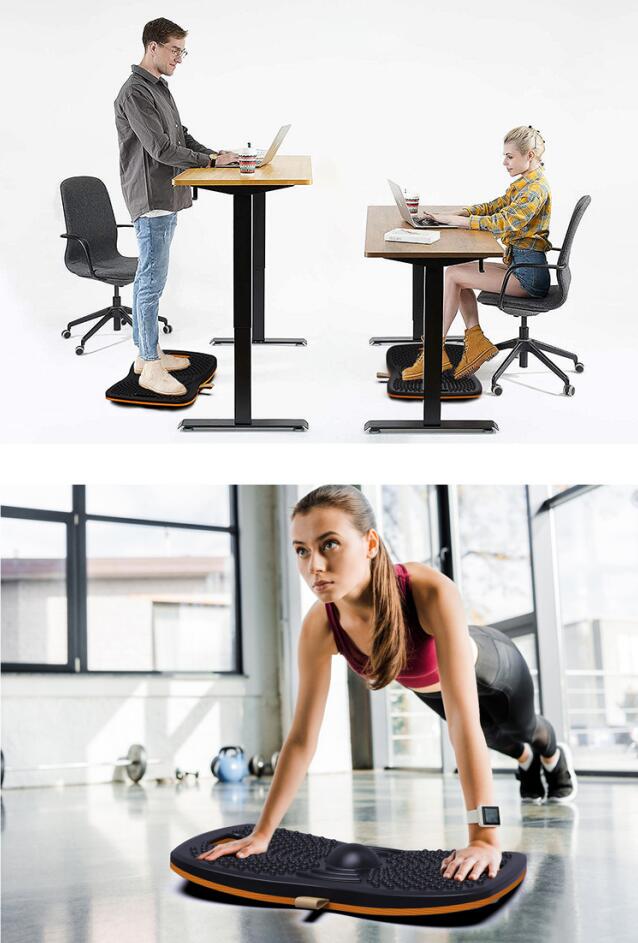 ● Fortify core strength and stability
This stand-on wobble board keeps your legs, core, and body active to help improve focus, reduce fatigue, and relieve foot tension.
● Relieve fatigue and promotes microcirculation
A regular foot massage can remove physical and mental fatigue, improving the sub-health state. Standing on the massage points with your bare feet to get a brief relaxation from hard work. It's also safe to be used with a variety of shoe types.
● Compact and portable accessory
The anti-fatigue standing mat makes a great standing desk accessory thanks to its lightweight, versatile design. At the same time, it's easy to store.
● You also could do some other exercise on it ,such us squats and stretchers.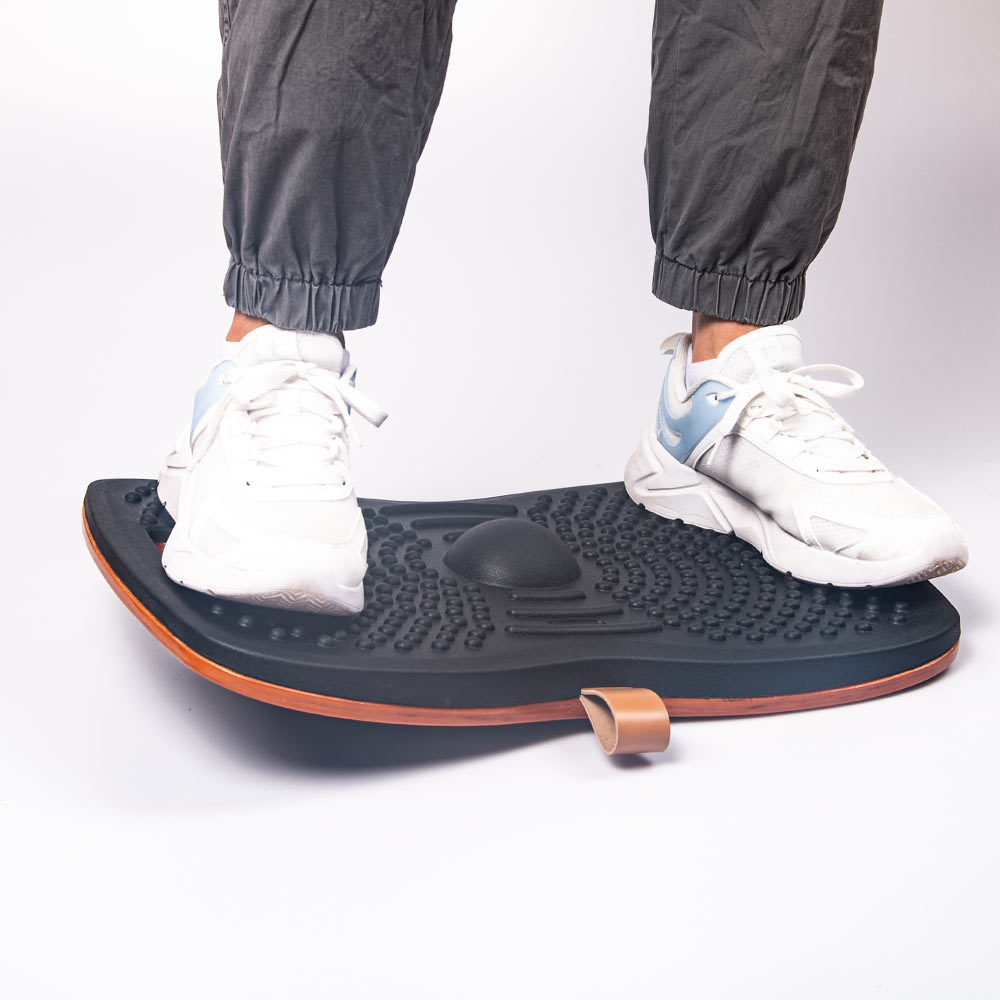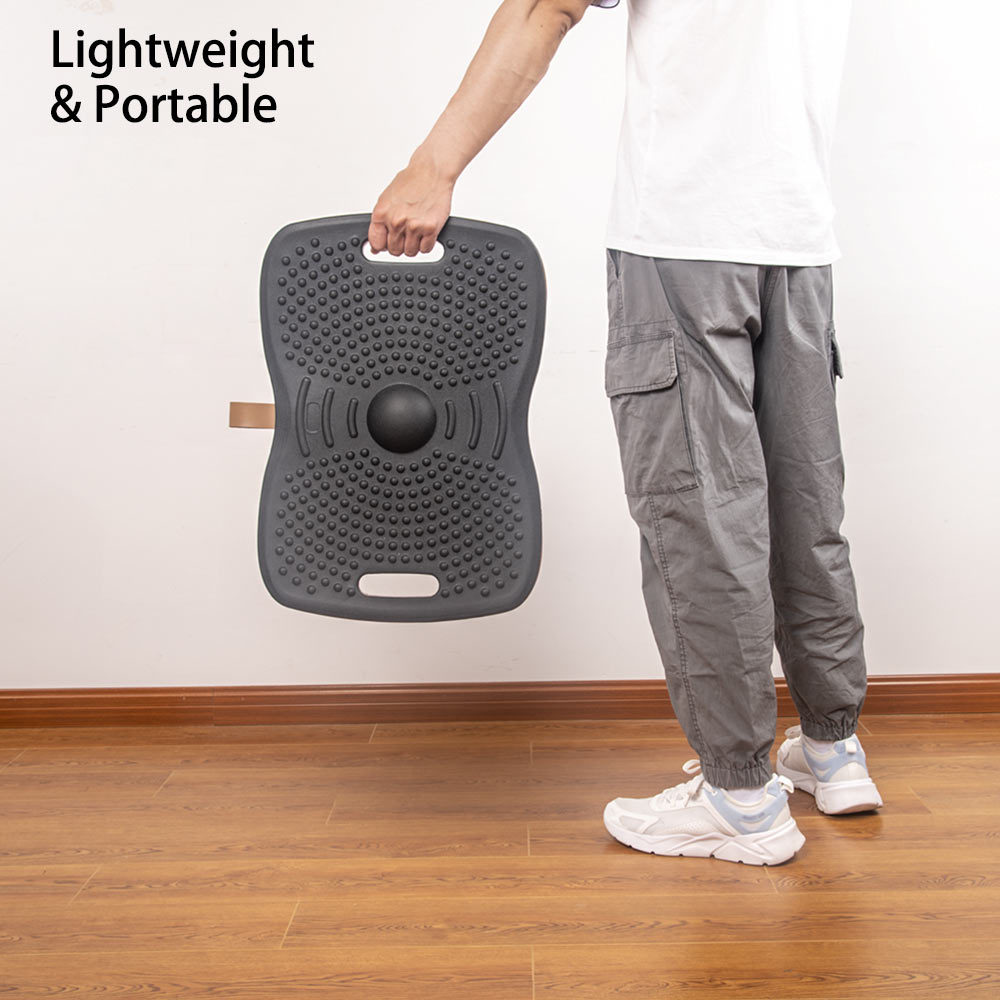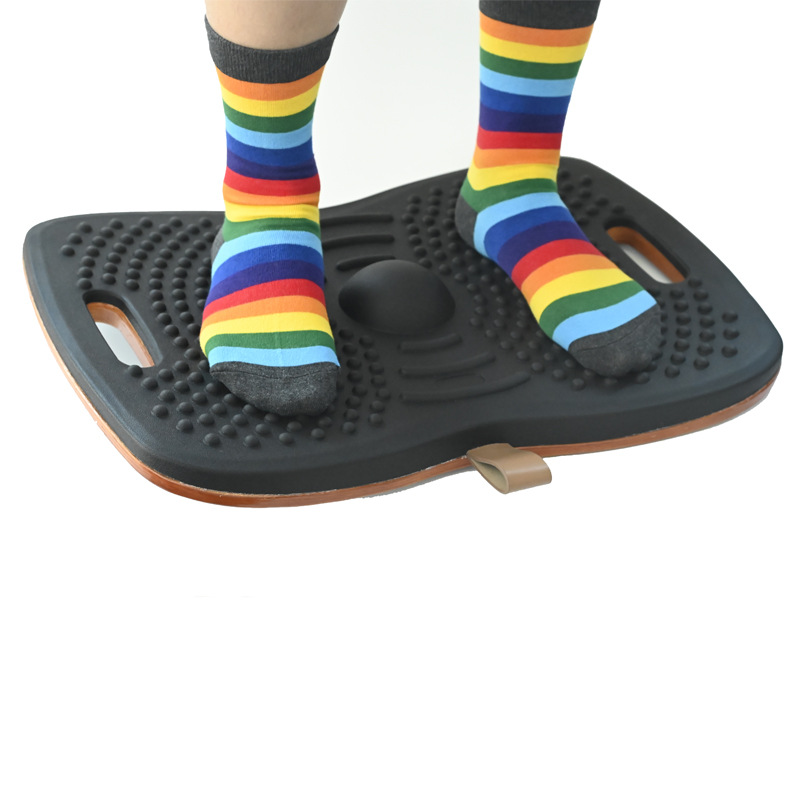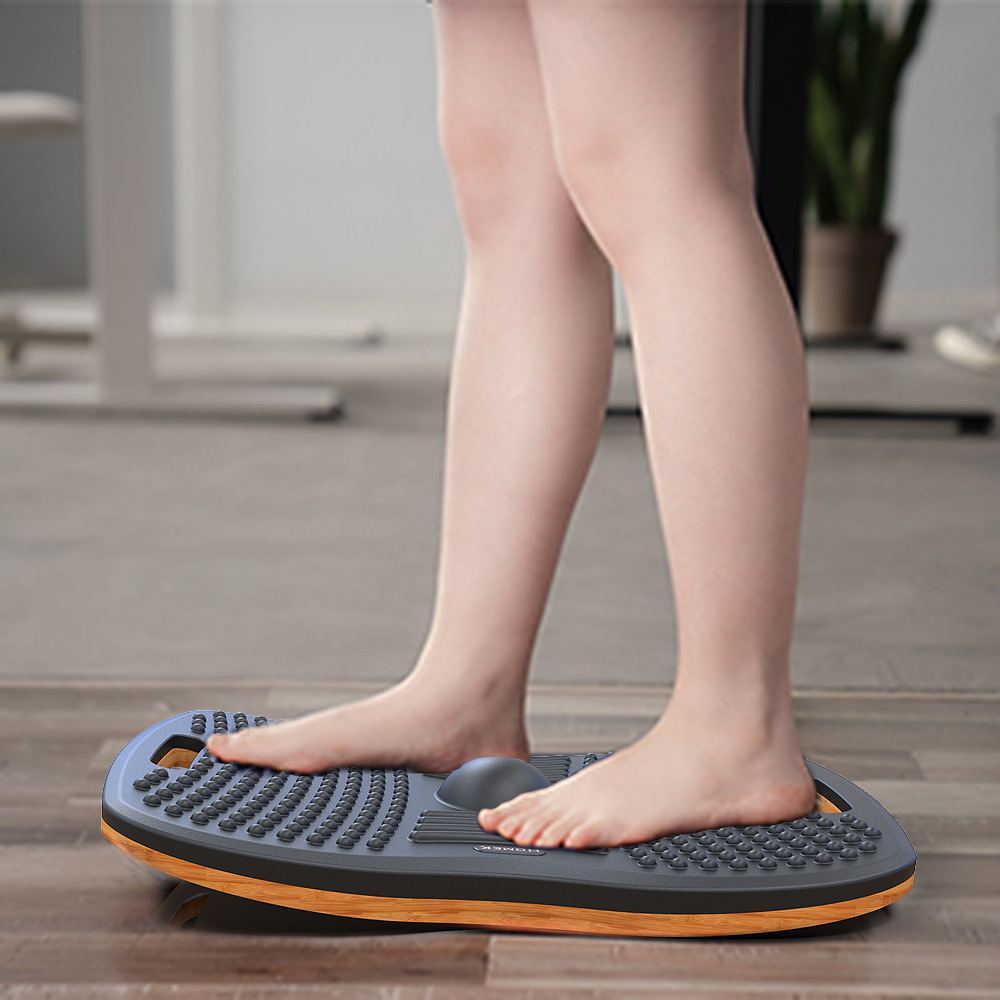 ---
---