The world of strength training is about to witness a game-changing development with the introduction of the Olympic Professional Weightlifting Bar. Designed with attention to detail, the bar promises to redefine the way athletes and fitness enthusiasts conduct their daily training.
The Men's Pro Barbell is 7.2 feet (2200 mm) long and has an impressive profile that's perfect for a variety of exercises and lifting techniques. Its load-bearing sleeve length is 17.5 inches (445 mm) and the diameter is 50 mm, providing ample room for Olympic-sized weight plates, allowing athletes to challenge heavier loads.
The development team behind the Olympic Professional Weightlifting Bar paid meticulous attention to its core construction. The shaft is 51.5 inches (1308 mm) long, 28 mm in diameter, and has a tensile strength rating of 210,000 PSI. This ensures the barbell's elasticity and durability, allowing it to withstand the most rigorous workouts and maintain its integrity over time.
The Olympic Pro Weightlifting Bar weighs approximately 44 lbs (20 kg) and provides the perfect balance between sturdiness and maneuverability. Its optimal weight distribution facilitates smooth movement during workouts while still providing the stability needed for lifting weights.
Notably, this barbell has an incredible weight capacity of up to 1500 lbs (681 kg), making it a reliable choice for weightlifters, strength trainers, and competitive athletes. With this level of support, individuals can progressively challenge their own limits and take their performance to new heights.
Olympic Pro Weightlifting Bars also place great emphasis on user comfort and safety. The knurled grip ensures a secure hold, reducing the risk of slipping and allowing athletes to maintain correct posture throughout training. Additionally, the rod's rotating sleeve features high-quality bearings for a smooth, friction-free lifting experience, reducing joint stress and improving overall performance.
All in all, the Olympic Professional Weightlifting Bar will have a major impact on the world of strength training. With its impressive specifications including length, weight capacity, durability and ergonomics, athletes and fitness enthusiasts can look forward to maximizing their strength and achieving their fitness goals. Get ready to revolutionize your training habits and unlock your true potential with the Olympic Pro Weightlifting Bar.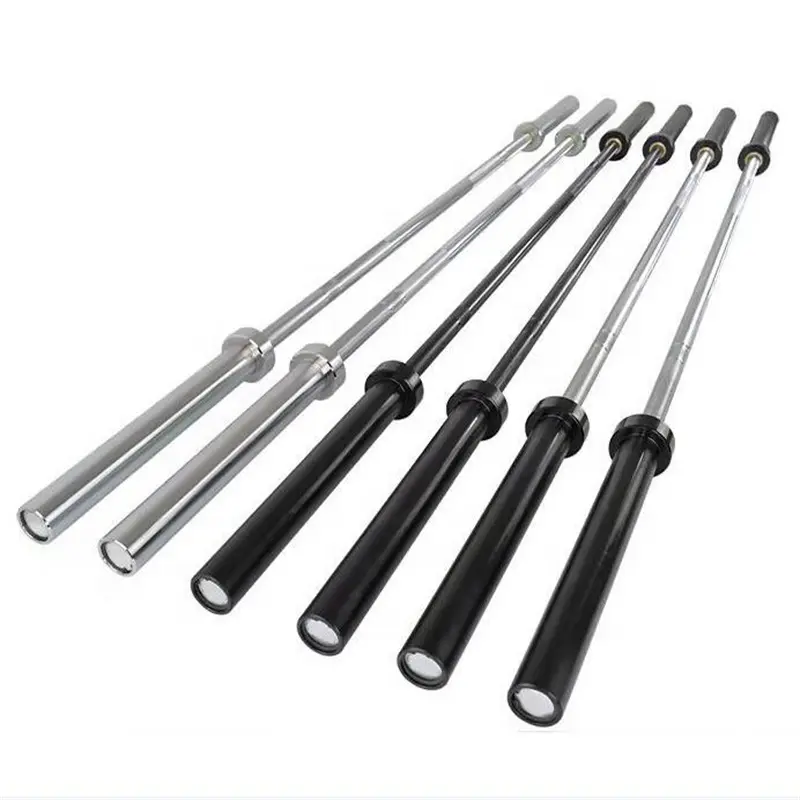 We always adhere to market-oriented and provide qualified goods affordable through direct communication, incisive product design and excellent production to ensure delivery time, 100% control of the quality of each process, save unnecessary expenses for customers and maximize profits for customers. We are also committed to researching and producing olympic professional weightlifting bar, if you are interested in our company and our products, you can contact us.
---
Post time: Nov-08-2023