In the world of fitness, finding the right equipment to maximize the results of your workout can make a big difference in achieving your goals. Introducing double layer silicone wrist wraps weight ankle weight, the latest innovation in fitness accessories. Designed to enhance your running, fitness and swimming routines, these versatile products offer a range of benefits for beginners and experienced athletes alike.
The double-layer silicone construction of these wrist and ankle weights provides a comfortable fit and ensures durability during intense workouts. The inner layer is soft against the skin, preventing discomfort or irritation, while the outer layer is made of high-quality silicone for excellent wear resistance. This combination ensures the wraps and weights can withstand rigorous workouts, providing long-lasting use.
One of the main advantages of using double-layer silicone wrist straps and ankle weights is their ability to increase resistance and improve overall strength. The added weight helps challenge your muscles, thereby improving endurance and enhancing performance. Whether you're running, strength training, or swimming, these fitness accessories can take your workout to the next level.
Another benefit of these wrist and ankle weights is their adjustability. They come with adjustable straps that hold securely to accommodate different wrist and ankle sizes. This feature provides a comfortable and customizable fit, ensuring a comfortable feel without restricting movement. Whether you're an athlete looking to push your limits or someone just starting out on your fitness journey, these adjustable accessories can be easily customized to your preferences.
Additionally, the double layer silicone wrist wraps weight ankle weights are waterproof, making them ideal for swimming or water sports. They won't absorb water and become heavy, ensuring a consistent workout experience both in and out of the water. This versatility makes them suitable for a variety of fitness activities, including water aerobics and pool jogging.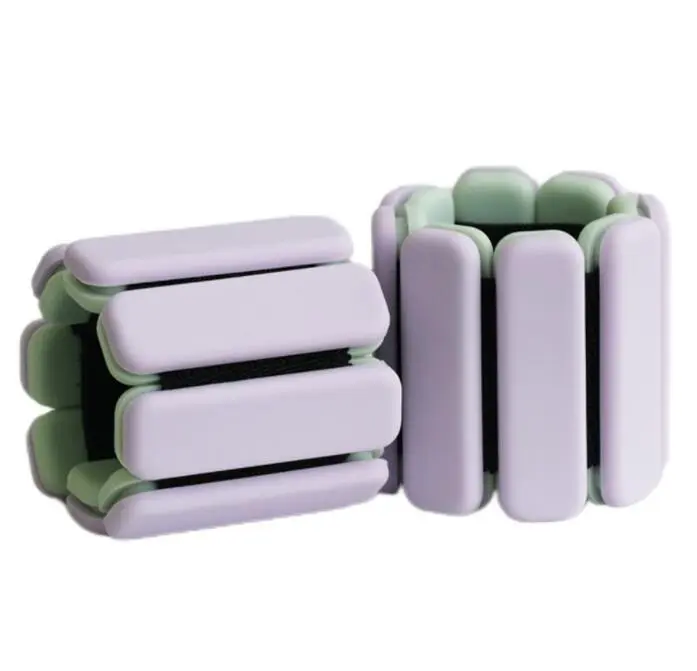 All in all, the Double double layer silicone wrist wraps weight ankle weights are a game changer for the fitness industry. These accessories feature durable construction, adjustable design, and water resistance to provide you with a comfortable and effective way to exercise every day. Whether you're a dedicated athlete or someone looking to add resistance to your workouts, incorporating these innovative products into your fitness regimen can help you reach new heights in your fitness journey.
Nantong July Fitness&Sports Co., Ltd. located in Nantong City, Jiangsu Province, China, is specialized in sports and fitness products. With more than 12 years industry experience, in-depth supply chain integration, July sports has own reliable and stable raw material suppliers and first-class production base. Our company is also committed to researching and producing Double Layer Silicone Wrist Wraps Weight Ankle Weight, if you are interested in our company and our products, you can contact us.
---
Post time: Nov-08-2023